InsideClean: Logic - The glue that holds inner worlds together
Mondays 7 March, 9 May, 5 September and 7 November, all at 7pm to 8:30pm, UK time
Price: $197
---
Description
It is twenty-five years since Penny Tompkins and James Lawley first saw remarkable therapist David Grove demonstrate Clean Language and his unique way of working with metaphor. Penny and James's intensive study of David led to Symbolic Modelling, a method now used throughout the world in therapy, coaching, education, health, research and many other applications.
Facilitating cleanly is a craft and like all crafts there are 'hidden' skills that turn a technique into an art form. These series of online workshops explore what happens below the surface, behind the scenes, and inside the mind-body of some of the most experienced clean facilitators on the planet. Join us to find out how Penny and James:
Model symbolically
Decide what to pay attention to and what to ignore
Relate to the client, their inner world and themselves cleanly
Get exceptional results even though they are using the same questions as a beginner
Expand description

There are now four InsideClean series available:

---

Series 1, 2 and 3

Series 1: How do I know what question to ask
Series 2: The Structure of Desire
Series 3: How People Change

These were recorded between 2019 and 2021 and are now available for you to watch and learn from at your own pace - and you can save money by buying two or three series together.

---

Series 4: Logic - The glue that holds inner worlds together

This invaluable material for mastering the craft of Clean Language and Symbolic Modelling includes four 90-minute workshops, all at 7pm UK time:

Time: When X, then Y - Mar 7th 2022
Space: Structure matters - May 9th 2022
Form: The nature of stuff - Sep 5th 2022
Perceiver: Who knows what - Nov 7th 2022

Each module includes a workshop and a pre-workshop activity to get you in the frame of mind – and lots of post-workshop resources.

Sign up and you will also get access to special bonus material not available elsewhere.
---
Your trainer(s)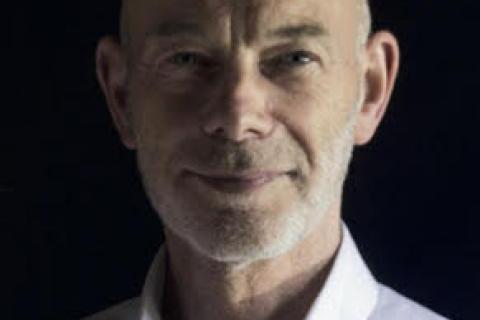 James Lawley studied with David Grove for 12 years and is the co-developer of Symbolic Modelling, and co-author of Metaphors in Mind. He teaches Symbolic Modelling to therapists, counsellors, coaches, managers and teachers throughout the world.
Penny Tompkins co-developed Symbolic Modelling and is co-author of Metaphors in Mind. She is a leader in the field of autogenic metaphor and systemic change, and is a psychotherapist registered with the UKCP.
Director
Marian loves designing courses, leading them, writing, coaching and group facilitation. She is the author of Clean Approaches for Coaches and co-author of Insights in Space and So you want to be ... #DramaFree.